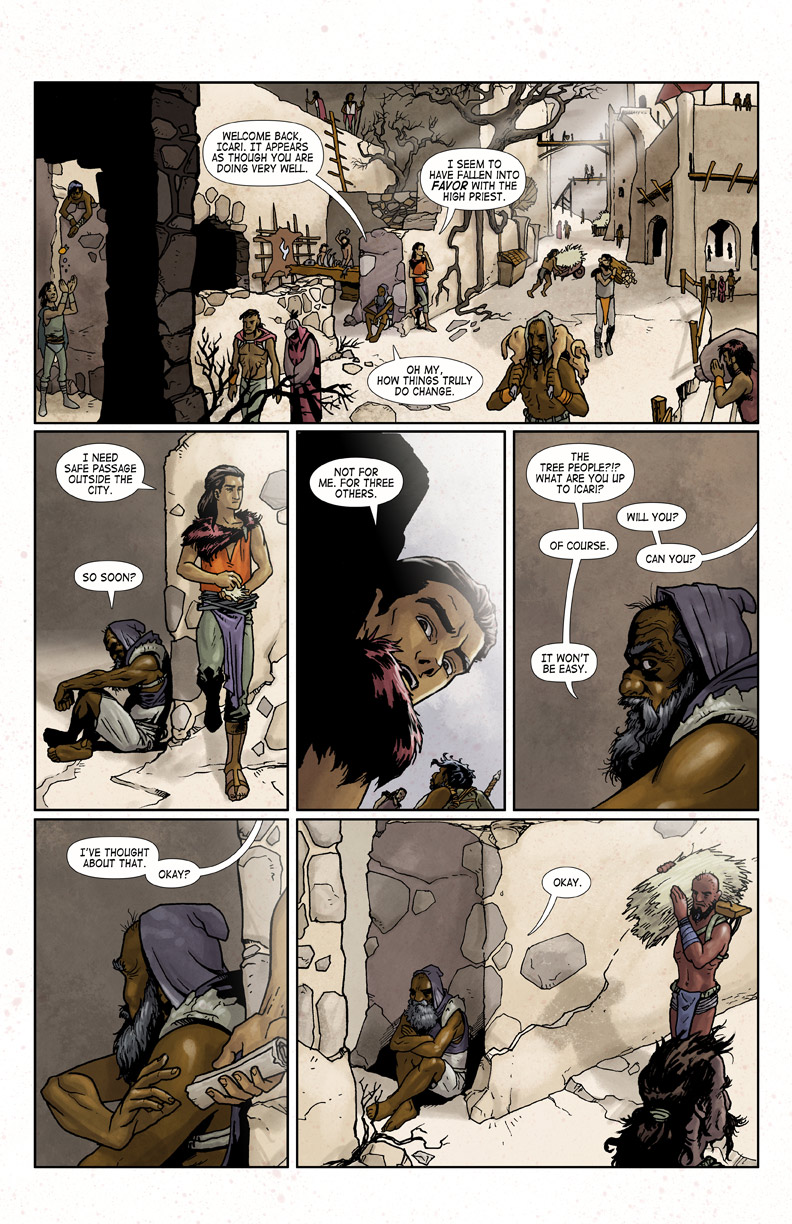 A new page is up!
It's been about a month since I was on time.
I hope everyone enjoys and please discuss. What do you think Icari's plan is?
This is the last week to donate to The Comic Creators For Freedom fundraiser. It ends on Saturday the 14th, so make sure to contribute before then.
Make sure to donate at the official Hominids fundraising page. Donate here and we can track exactly how many Hominerds contribute. With some of your help I've already raise $390! I'm hopeful that we can double it this week before it ends on the 14th.
You'll also get a poster collage with each artists contribution. Check out mine below.
Thank you everyone!