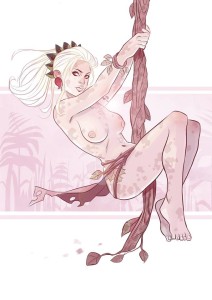 As promised I will still be posting something new each week. This is a piece by internet famed, Stephen Byrne! Make sure to follow his Facebook page!|
And if you want a little preview of next weeks post, vote for Hominids at Top Webcomics for a great piece by Edward Pun.
Oh and if you live in the Denver area, make sure to come visit me at the Denver Comic Con over Memorial Day weekend! I'll be at table F32.