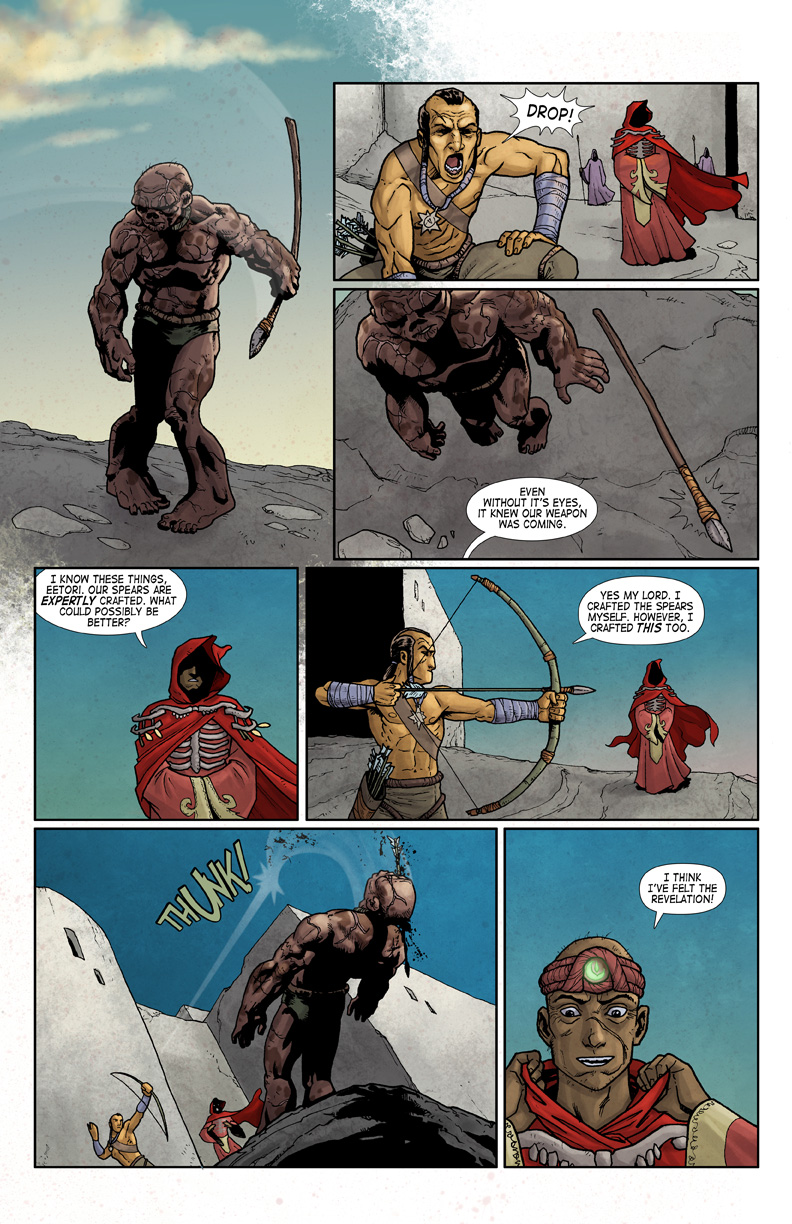 Hey Gang,
Not a lot to report this week.
I know I say this often but this was a page I've been anticipating for some time. It was hard to kill off this character. Part of me really want to give him a happy ending. With his situation though, I don't think it would have been realistic. His is just a sad story. If Keyli doesn't escape, this will most certainly be his fate.
The other big thing is of course, Eetori has mastered his new invention. A bow and arrow may seem low tech to us, but for them, this is a game changer. Things are even more dangerous for our pack of Tree Dwellers!
Still no word on when the videos of my panels will be posted. The good people at Denver Comic Con assured me they will be up. It was only their third year so i'm giving them a bit more time.