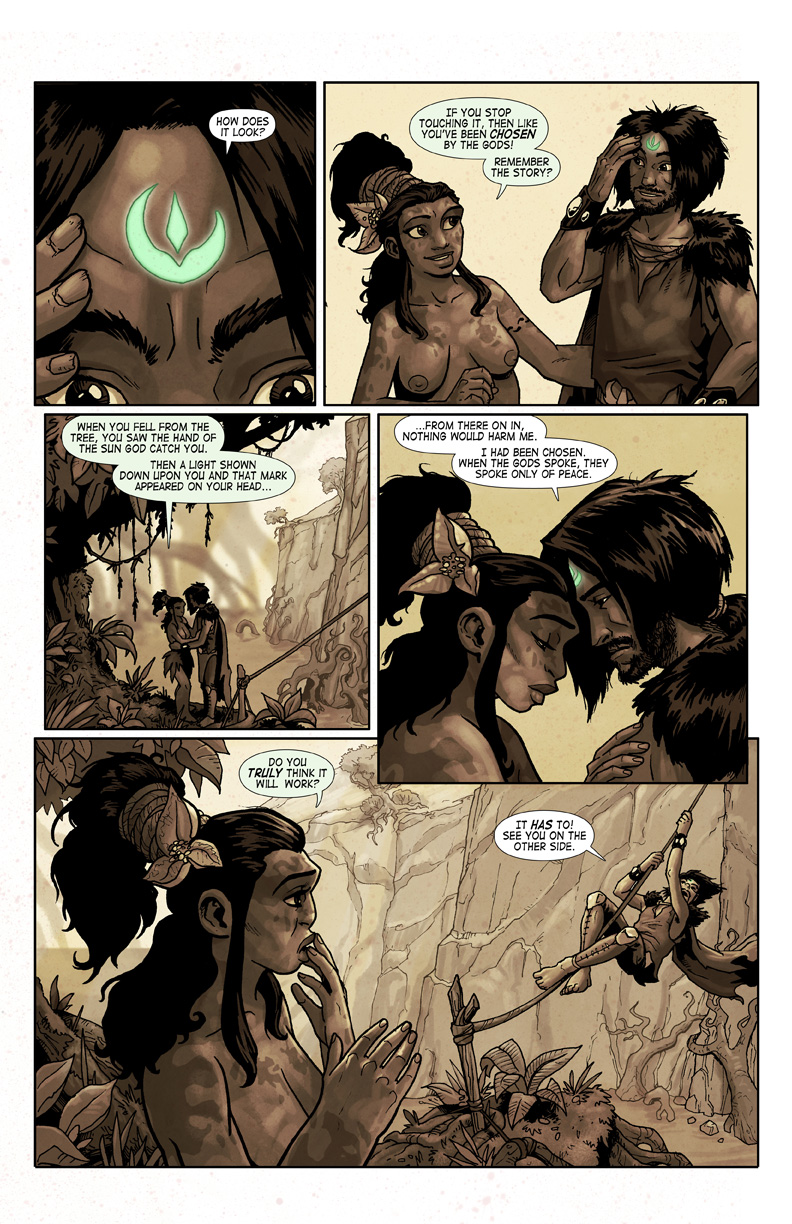 Well, of Chapter 5 anyways.
Why is that? Because there are only three pages to go.
That's right, after 40 pages this epic chapter will be done. I do my best to stay in a printable comic book arena at 24 to 32 pages. This time I got a little carried away, but what can I say, it's my favorite chapter so far. I really didn't want to rush it so there was a need to add pages here and there. It helped the pacing and moments that needed to be emphasized. I hope everyone is enjoying the story so far. Chapter 6 promises to take things to the next level!
In case you didn't see it.
I'll be exhibiting at both Emerald City Comic Con again this year, and at Denver Comic Con.
For ECCC, I'll be at Exhibitor booth 1308. On top of exhibiting For "Hominids", I'll also be there helping sell Monsterpedie 3, which is an anthology book I've been a part of for the last 3 years. So if you're planning on coming this year make sure to stop by and say hi!