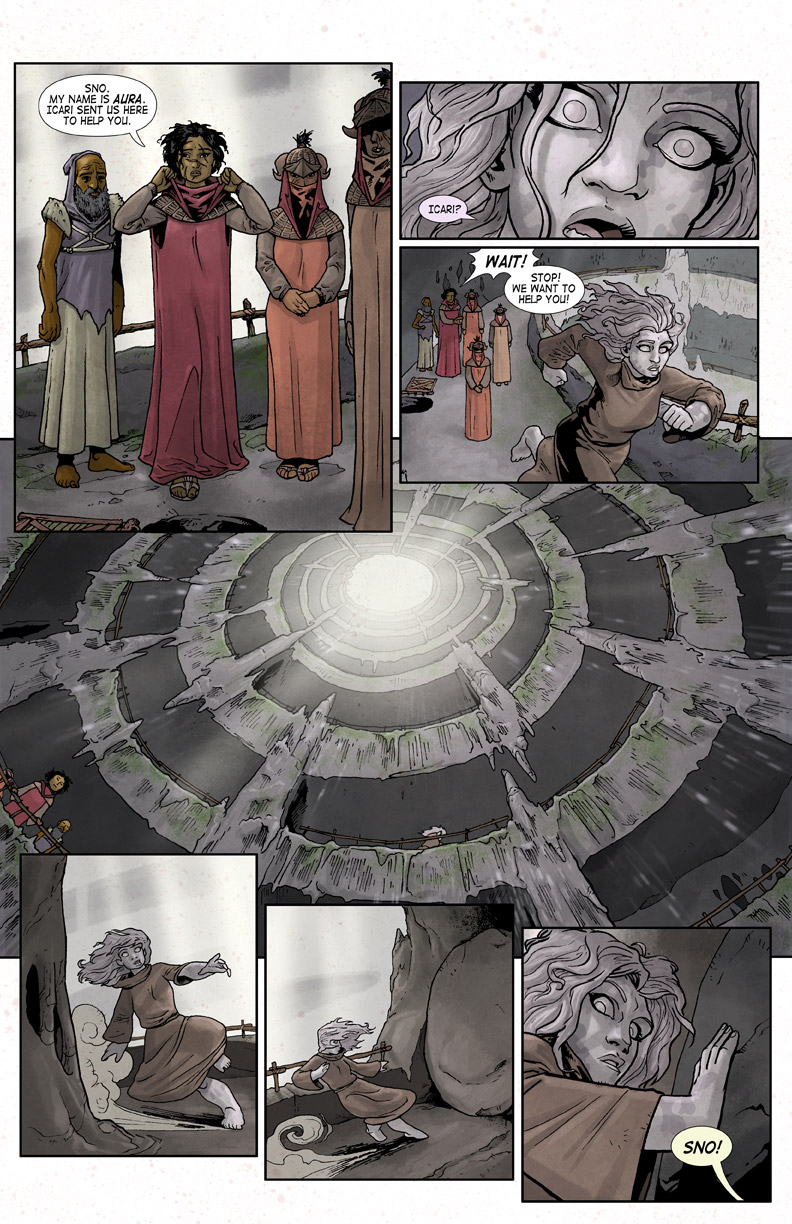 A word of advise for comic creators.
Don't get sick when you're working on a difficult page.
I would have had this page uploaded this morning but I caught a nasty bug on Saturday, which seems to be lasting an obnoxiously long time.
I'm also working on a new short story. Those of you who have followed me for awhile will remember the Monsterpedia books that I have worked on in the past. Monsterpedia 1 is where Hominids got its start. This year I'm collaborating with a friend who is writing while I'm drawing. I don't get to draw other peoples stories very often so it has be quite fun.
Also Hominids got a review last week over at Girls Like Comics. If you haven't read it yet, check it out and let me know your thoughts.